This was a Custom Built Product for Converting a 10-100 V Signal from a Motor Tacho to pulses, to indicate the distance moved by Conveyor belt with Job Material. The Digital Indicator would indicate the speed and the Mechanical Counter would Log Quantity of Materials Moved.
Process Control Instrumentation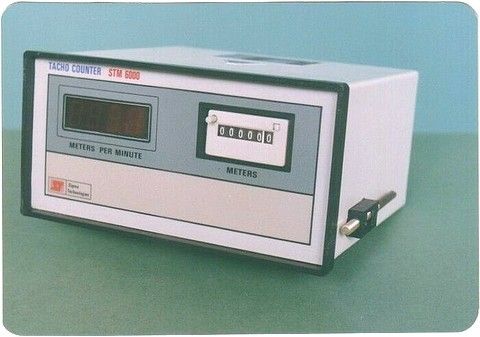 The voltage was first brought down to low levels with an attenuator and zener protection. A VCO and a monostable created a train of pulses. These pulses drive a darlington transistor pair which operates the Electromechanical Counter that has a Solenoid. The voltage is also scaled, calibrated and displayed on a Digital Voltmeter.